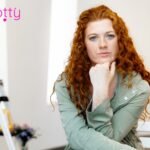 Dotty, is a South London based artist with a passion for pop art, a love of playful experimentation, and a mastery of resin casting that brings her creations to life, Dotty is a true driving force in colour and creativity.
At the core of Dotty's artistic skills lies the captivating technique of resin pouring, however, Dotty's magic doesn't stop there – she takes her creations a step further, incorporating a clever glow-in-the-dark element, that adds an unexpected but playful twist to her pieces. These artworks evolve from day to night, revealing hidden dimensions that playfully blur the line between light and dark.
On a daily basis, Dotty engages in a fearless approach to materials & artistic experimentation at her busy studios. She explores different mediums, effortlessly combining them in her resin casting – resulting in a contemporary kaleidoscope of textures, colours, and shapes that harmoniously co-exist.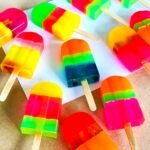 As you navigate the world of Dotty, you will immerse yourself in a realm of excitement and possibility. Her creations are perfect for cool interiors wanting a magic touch that adds colour and character to transform any space.
Dotty's Lollies are all totally bespoke & unique, with each hand-made lolly being cast with multiple bright / neon colour options and a secondary high-gloss resin dip layer, to provide the shine and clarity that sets her works apart. With her first samples using more traditional wooden ice-lolly sticks, the final samples have been completed in more contemporary, mirror finished sticks with the artist's "Dotty" logo laser etched at the base.
Dotty has been experimenting with various additives and new resin products imported from the US in the preparations for the her first published release of the "Ice Ice Baby" artworks & has been successful with her glow in the dark additives which makes some of the lollies light up inside their frames once the lights go dark.