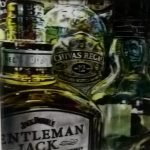 My background is in graphics and has been since the mid 80's. Art has always been a hobby but deep down I wanted to be recognised as an artist. I paint on a regular basis using my evenings and weekends to produce artwork and be creative.
Not being a professional artist gives you a bit more freedom not to be afraid to try new things out and over the years I have tried many different techniques, styles, colour, imagery etc. Not being trained by other artists or having the chance to go to college or university has not held me back either. I have used my years to experiment and try new things.
I have been painting for as long as I can remember but since moving to Bournemouth 12 years ago I have the room to be able to paint. Over the last 5 years I have been entering as many art competitions as possible and this has spurred me on to explore and pursue different techniques and medias.
The current style I have been working on started out as a competition entry for Still Life. I decided to use the different materials by starting in pencil and then pen. Once I was happy I finished in Oil Pastels. Then it was recommended to me by an established gallery to use Acrylic on board. Once I did the first piece of artwork I was hooked and have been painting in this style and technique ever since.